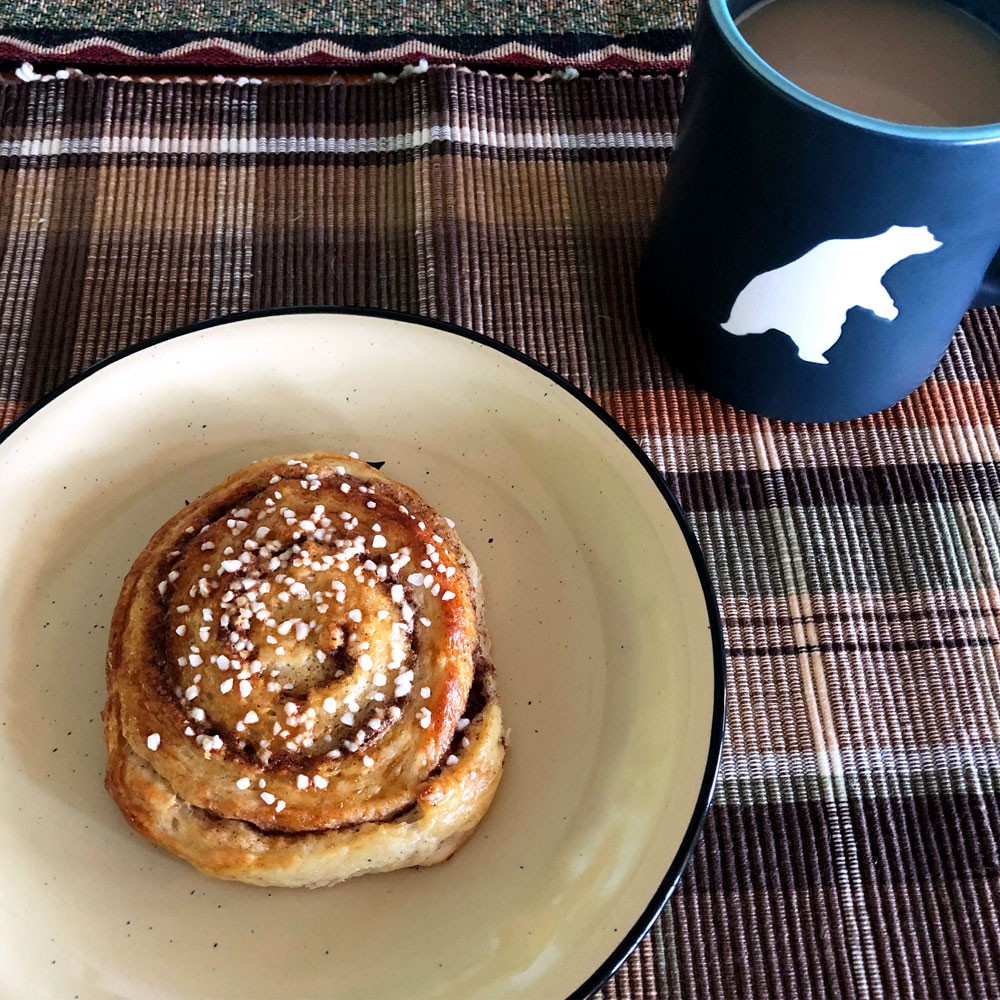 To understand Fikabröd, first you must know fika.
Some might think of fika as the Swedish coffee break, but it's so much more than that. Fika is a time to slow down and commune with friends, family, co-workers, or simply yourself while having some coffee or tea and baked goods. It's a tasty, soothing break from life's hustle and bustle.
The treats eaten during fika (such as cinnamon buns) are called fikabröd. Since we are influenced by Swedish baking and simply adore pausing to share our bakes with others, Fikabröd seemed like the perfect name for our subscription box.
Vill du fika?
Whether buzzing around the oven, pouring through cookbooks, or binge-watching the Great British Bake Off, Becky's always got baking on her mind. She's whisked her way through everything from apple pie to stroopwafels, and you'll always find flour and sugar in her pantry—not to mention a variety of cocoa powders.
Baking isn't just about the treats—though we'll never complain about those! Baking is about the act. It's an expression of creativity, a show of love, a moment to relax. For Becky, it's also an adventure. She's always on the prowl for new flavours and ingredients to explore.
Becky was inspired to start Fikabröd after the death of her best friend, beloved basset hound Preston. As she struggled with the loss and resulting depression, baking became more than just a hobby; it was an act of healing. In the kitchen, Becky found some joy again, and she wanted to help others do the same. She's scoured store shelves, attended classes and conventions, and scrolled through countless websites looking to inspire her creations. Now she's bringing that inspiration to you.